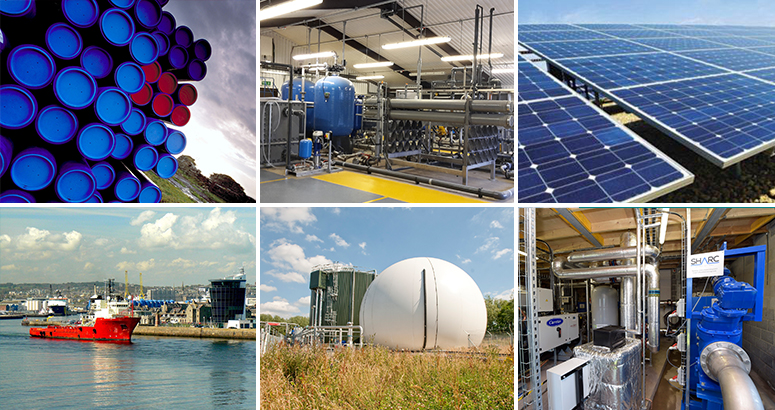 Helping Scotland Flourish
Improving connections and communications, and enabling sustainable development
Scottish Water Horizons - Tapping into Scotland's Potential
Across Scotland, we have thousands of assets – from treatment works and reservoirs, to water and sewer pipes, which extend to tens of thousands of miles. These facilitate our day-to-day business – but they're also full of potential opportunities.
Our commercial subsidiary, Scottish Water Horizons, brings together fresh thinking and innovative ideas to capture the opportunities these assets provide to help our customers, our environment environment and our economy improve.
Through our own development, and working in partnership with both the private and public sectors, we are:
Designing, building and delivering new water and waste water infrastructure to support the build of some of the biggest housing developments in the country; including Scotland's first new town in 40 years, Tornagrain, near Inverness, and the facilitation of thousands of new homes at Dargavel V

Treating and safely disposing of a variety of liquid wastes, including organic sludges, landfill leachates and septic from range of commercial and industrial processes at our network of licensed treatment facilities

Driving innovation by facilitating access to our water and waste water development centres to enable users to testnew technologies, processes and equipment in live operational scale, low-risk environments

Facilitating the installation of innovative heat from waste water technology to provide cost-effective, low carbon heating.With our partner SHARC Energy Systems, we've enabled the UK's first heat recovery scheme at Borders College Campus, Galashiels; with more projects in the pipeline

Recycling food waste into green energy using modern anaerobic digestion technology at our recycling facility near Cumbernauld.Around 145,000 tonnes of food waste from local authorities, food producers and businesses have been recycled since commissioning of our plant in 2010

Generating renewable energy

through the installation of wind, solar PV (photo voltaic) and biomass schemes at our treatment works to reduce our

reliance on traditional energy sources and lower our carbon footprint
These are just some of the things we are doing to help our customers whilst contributing to a greener and more successful Scotland. If you would like to find out how we can help your business, contact us today.
Contact Us:
T: 0141 355 2700