South Edinburgh Water Network Investment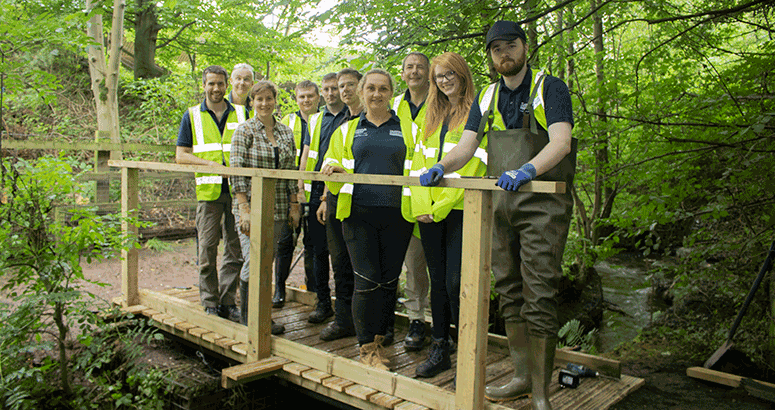 Volunteers bring bridge back to life
Watch our video of our team of volunteers who spent a day rebuilding a footbridge in Bonaly
Project Overview
More than 165,000 people in Edinburgh and surrounding area are to benefit from an investment in their drinking water network.
The investment will allow customers to be supplied from two different locations – Glencorse and Marchbank Water Treatment Works - making it less likely that they are left without water.
The extended network will also have the capacity to link to other existing and future water supplies across parts of the south of Scotland.
It will ensure Scottish Water can provide its customers in Scotland's capital city, including a growing number of households and businesses, supplied with fresh water around the clock.
The network expansion across part of the Pentland Hills and has included working in areas where World War One training trenches were built and part of the Swanston Conservation Area, where any works undertaken during April and July must take extra care and consideration due to lambing season and ground nesting birds.
Within the Pentland Hills Regional Park, Dreghorn Woods has been designated by Woodland Trust Scotland as a First World War Centenary Wood. The park must be kept open to the public at all times during construction and measures have been taken to allow to people access the park.
The work includes single and twin pipes – all of which are bright blue and visible on areas of land across the area - being laid to connect Marchbank Water Treatment Works near Balerno and Glencorse Water Treatment Works, south of the city.
This project is due to be complete by March 2021