Carronflats Waste Water Network Improvements
***Project Update - July 2020***
Work is due to start on Carronflats Road and Park Road on the 10th August after having been put on pause due to the pandemic. There will be road closures and temporary traffic lights in place for this phase of works. There will also be some parking restrictions but we will do everything we can to reduce the impact of our works. All pedestrian access will be maintained.
Project overview:
We are improving the the waste water network in Grangemouth which will help to prevent flooding in the area.
The project involves sewer network improvements along sections of Boness Road, Park Road and Carronflats Road in Grangemouth. There will be some traffic disruption during construction.
There will be road closures and temporary lights in use during the works. There will be some restrictions to access and parking but we will try to minimise the impact of this.
The project is expected to takearound 13 months to complete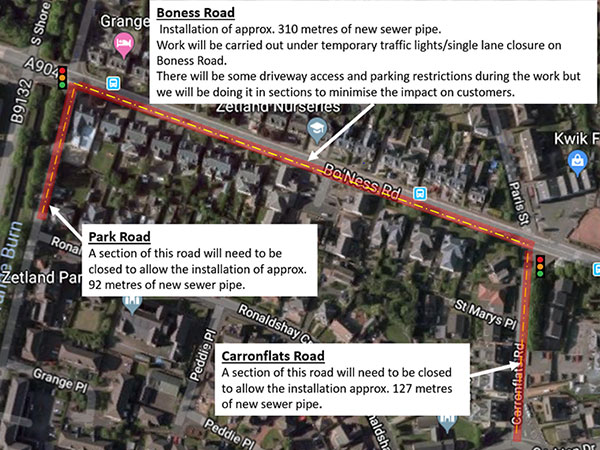 We will be updating this page throughout the project.