Seafield Community Activities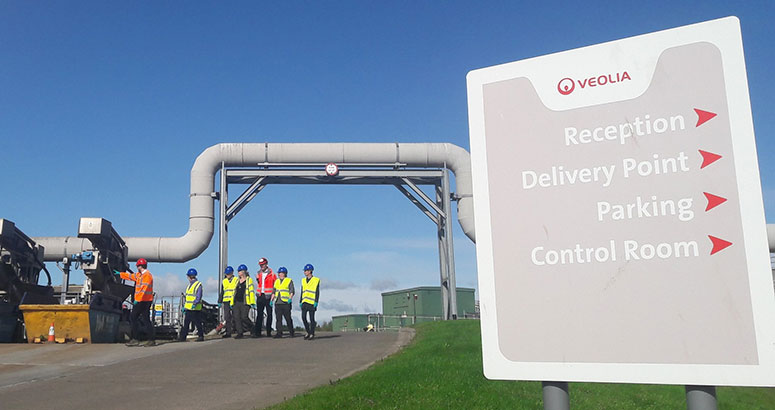 Doors Open Day
Seafield opened its doors to the public at an event in September 2019
Doors Open Day
As promised, Veolia, in partnership with Scottish Water, opened Seafield Waste Water Treatment Work (WWTW) to the public as part of the Scotland wide "Doors Open Day" initiative. Members of the public were able to register for 1 of 3 tours per day over the weekend of 28/29th September via the Doors Open Days endorsed eventbrite page. Tours were limited to a maximum of 12 people per tour and lasted approximately 90 minutes.
Upon arrival, visitors were inducted, provided with the correct PPE and a history of waste water treatment and overview of site operations were provided.
After the tour, a question and answer session was undertaken. Tours were fully booked within one week of being advertised and feedback was positive, so much so that we aim to make this event a regular fixture.
The (Veolia) Circular Economy Challenge
Hermitage Park, Leith, Craigentinny and Lorne primary schools participated in the 'Circular Economy Challenge'; a primary school programme developed in partnership with Developing the Young Workforce and Young Enterprise Scotland. Aimed at P6's, pupils participated in interactive circular economy sessions, before spending the following weeks designing their own circular economy business before pitching their business at an inter-school final at Leith Academy. The winners this year were from Lorne Primary, who had modelled a business turning discarded festival tents into waterproof anoraks! The judging panel consisted of Veolia, Scottish Water, Developing the Young Workforce and MSP Ben Macpherson. Over 100 pupils from the 4 schools attended the event, which was compered by Leith Academy students, who were also in control of the all-important IT. Representatives, from Education Scotland and the City of Edinburgh Council were also present.
'Imagine 2050': The Future Leaders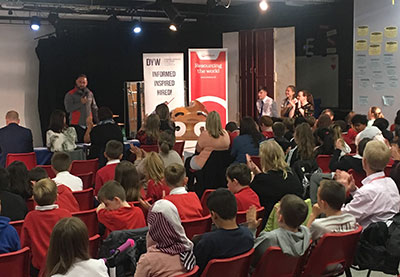 This was our programme aimed at Leith Academy'sS2's. Its focus was on leadership, in the context of the Circular Economy, and aimed to foster among other things, resilience, self-esteem and leadership skills in young people. This programme consisted of interactive taster days, an application process (overseen by Leith Academy), a circular economy workshop, with partners Ostrero and a fully-funded 2 night residential, held in the Borders. A site visit and a celebration event have been delayed due to the ongoing COVID-19 situation, but these will be completed when possible.